Winterise Your Caravan or Motorhome
Water is your enemy over the winter months and although your motorhome or caravan is not in use, it is the time when most damage can occur. Water ingress, damp and mildew are all common problems. In addition, frost damage to your boiler and split pipes caused by freezing water can be a nightmare. Most pipe work in a motorhome or caravan is well hidden and the problem often only becomes apparent after the damage has been done. And although well hidden pipes are aesthetically pleasing, it can also mean that repairs tend to be expensive. Even the smallest crack in a water pipe can entail stripping back the interior to get at the offending pipe.
And that really, is the gamble you take whether to winterise your motorhome or caravan. Saving a few pounds now in the hope that you don't suffer an expensive problem by not winterising.
Below we take a look at what a Habcheck winterisation includes and the problems it can prevent from taking hold over the winter:
Full drain down of the water system

We drain down the water system of your caravan or motorhome, following the correct procedure and to manufacturers guidelines. This is to prevent the expansion and contraction of water during the freezing process from cracking or disconnecting pipes. Did you know some insurance companies have guidelines on dates when your caravan or motorhome should be drained down?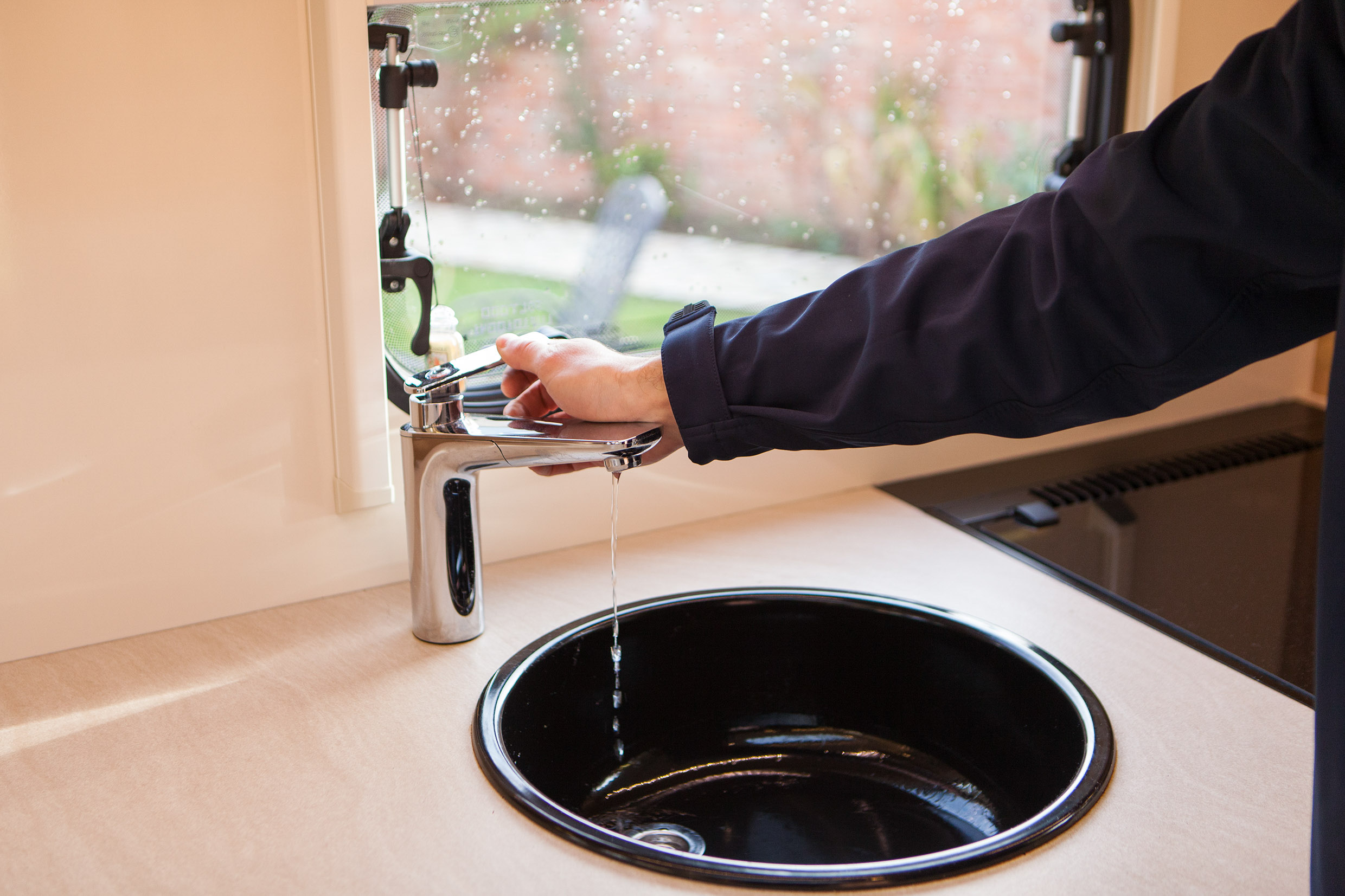 Pressure flush
It is important to leave all pipework clear of water over the winter to prevent the build up of bacteria. A pressure flush removes more than 99.9% of any stale water, bacteria or biofilm. It does this by pressurising the entire water system and pushing out any water left below the normal drain level. Tests have shown on average a water system can hold up to a litre of water after the normal drain down process.
Remove and clean of all straining devices and filters
In a further step to prevent the build up of bacteria in the system we remove any water strainers, thoroughly clean them and then refit them. Any water filters are removed ready for a new one to be fitted after the winter.
Drain water/toilet flush
It is important not to neglect your toilet system over the winter for very obvious reasons. We empty your toilet flush system (where applicable) and sterilise the cassette.
Dehumidifiers
Throughout the winter your motorhome or caravan will go through many dramatic changes in temperature - perfect for the build up of condensation and mildew! We will provide moisture traps and place them around the interior of your caravan or motorhome to help protect against this. This both reduces damage and helps prevent that awful musty smell that we are all familiar with after a long winter.
Vacuum pack bedding
If you are fed up with heaving the bedding around between your motorhome or caravan and your house , we can help there. We will provide two vacuum bags and vacuum pack your bedding so that you can leave it on board. This will prevent mildew taking hold and make the process of closing down and opening up after winter just a little easier for you.
We come to you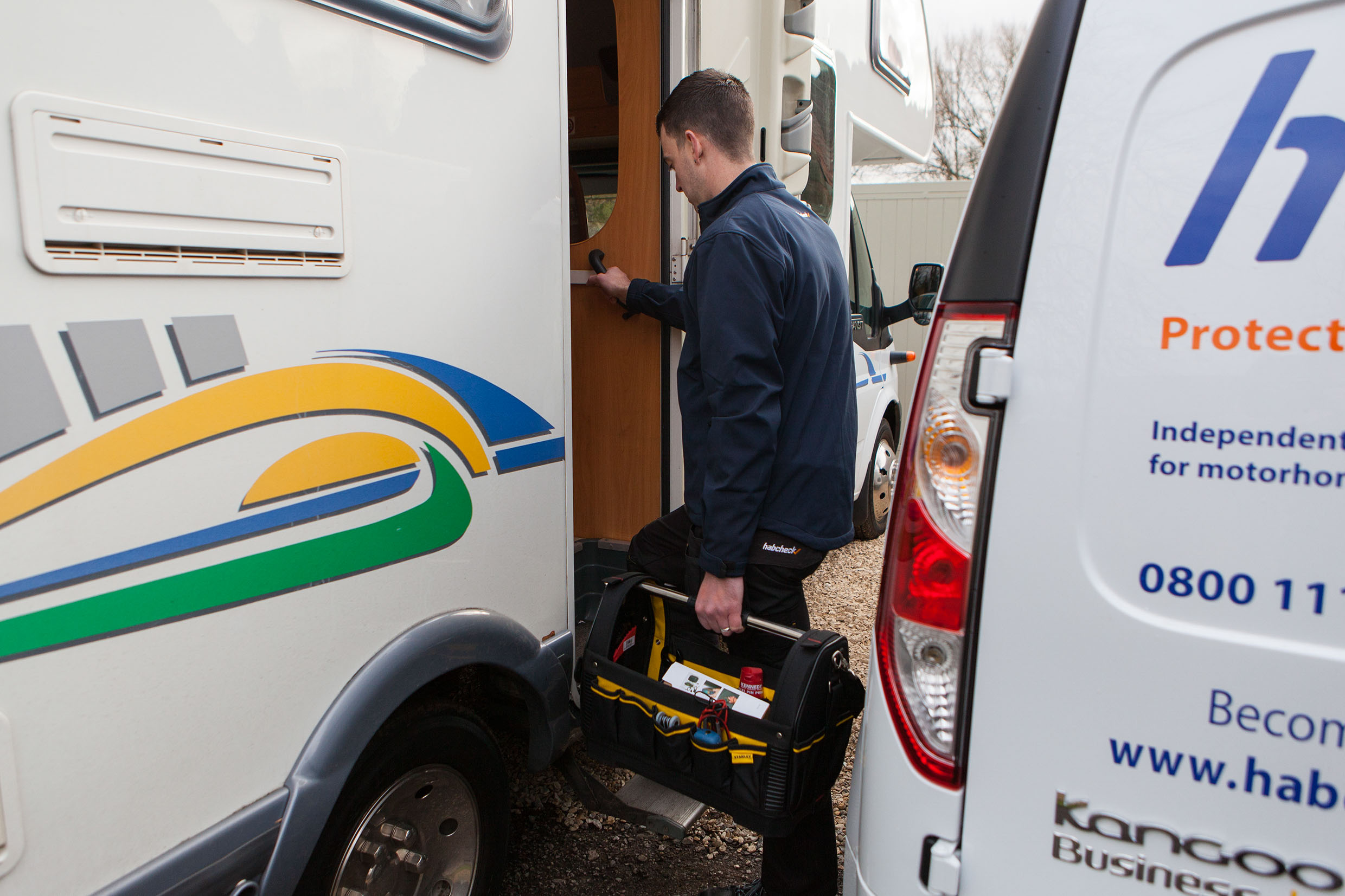 So there you have it. Your motorhome or caravan protected against winter whilst also combating some of the more unpleasant aspects of not using it for a period of time - all for £199 or just £99 if you have your winterisation done at the same time as a motorhome habitation check or caravan service.
Should you winterise? Well obviously that's your decision. But ask any motorhome and caravan repair centre and they all say the same thing - when someone comes in with winter damage, they all say "I'll winterise it from now on!". So, don't delay and protect your motorhome or caravan against the winter now. Get your motorhome or caravan winterisation today. Call us on 0800 1114299 or book here.